In the 21st century, everybody is in need of a miracle product, an object, a tool, a service, an app – literally anything to make their everyday tasks easier.
The search for swiftness and easiness has become an essential aspect of people today. And for those working in SaaS industries, this need, let's say, has become extreme.
Today, with this article, I aim to list numerous great SaaS products that every business or team should use and appreciate the results. Before we dive in with the several examples, let's first clear the way a little bit and take a look at the term's definition.
What is a SaaS Product?
A SaaS product is an internet software that is accessible to all users. SaaS products are everywhere. Not many people realize this, but it's a fact that most of the extremely popular internet platforms are SaaS – Dropbox, Google Apps, Zoom, Google Drive, you name it. The basis of the idea of a SaaS app was created and spread by entrepreneurs in the 1990s. And to date, this type of product has managed to be one of the most relevant and effective business models.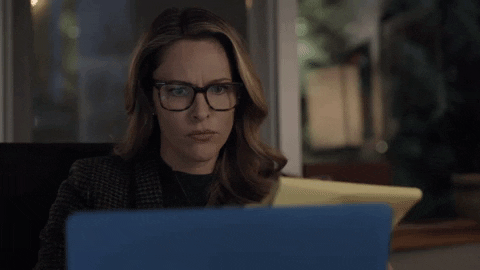 SaaS products are often called web-based software or hosted software as well; they are a part of cloud computing technology, providing ease of use to the visitors, not requiring any specific equipment or experts. Users just simply need to go to the site – use the product – and reach company growth.
Customers wishing to use SaaS products are provided with a licensed subscription which they can easily access over the Internet.
The responsible SaaS company introduces the software on its servers and shares it to its subscribed users; from this moment and on, the company becomes responsible for providing access, all kinds of security features, IT support, and excellent user experience during the journey.
Having talked about the meaning behind a 'SaaS Product', let's now see WHY you should consider using them.
Why Are SaaS Products Easier to Adopt and Much More Useful?
SaaS products can benefit the overall growth of your business model in numerous ways. Let's take a look at some of the best ones.
Saas products are hosted in the cloud platforms; this makes them easily accessible from anywhere via mobile device or any internet browser. This way, they become extremely useful and practical.
To build your product, you don't need to purchase the hardware; instead, you can quickly and easily start right off with the APIs that are delivered to you by the SaaS provider.
As a business owner, you will not be faced with any kind of finance-related surprises since SaaS providers will allow you to have an upfront idea of the cost that will be included in the building process of the product.
SaaS products can easily be scaled with a simple upgrade within the subscription.
Your product is in good hands.
While using a SaaS product, you never need to worry about maintaining the software; it's on the contrary, the software company's responsibility to always keep the service up and running.
Top 29 SaaS Products That Will Make Your Life Easier
Project Management
1- monday.com
monday.com is more than a project management tool; it's a tool that offers its services for use cases, such as marketing management, customer relationship management, team management, and task management.
Therefore, it is capable of several actions that you can take to create workflows that each team member can see, edit, or check (as long as you've given access), paving the way for an increase in team collaboration while boosting team productivity through displaying each action item that is due from the most urgent to the least. Thanks to this bird's-eye view this platform provides, your team will be able to check statutes of tasks, keep track of urgent matters, and create workflows that will help them stay on track.
Join the team full of big names, including Uber, Adobe, Hulu, Unilever, Abbott, Canva, Coca-Cola, EA, and HubSpot, by becoming a monday.com user!
With monday.com as your online project management solution, you can:
plan, strategize, and deliver the project of your choice in a flash via the pre-built templates—which can be customized as well
visualize your project with colorful Gantt charts to track and manage with ease
reshape and monitor your task dependencies, task lists, task milestones, and many more throughout the project lifecycle
make use of all kinds of dashboards by turning insights into data that will serve as your guide for your future business plans
oversee your team's workload to assign resources accordingly, thanks to real-time data
use popular integrations to take your project to the next level
and make use of the key features of monday.com (that I've briefly mentioned above) while adding custom items to your project
2- Wrike
Now, here we are with another project management tool that's immaculate.
When I say project management, Wrike is one of the leading platforms that instantly come to mind. This example is an ideal project management tool that helps startups who are desperately in need of a centralized platform for streamlining their work-related activities on a daily basis.
With Wrike, you will have a wide platform primarily designed and offered to you for communication ideas, tracking constant activities, managing your data, visualizing tasks, and more. You can assign tasks for your team members with deadlines, and you can choose a list view, a Gantt chart view, or a Calendar view for this purpose.
Furthermore, with features like simple to-do lists and agile Kanban boards, the tool provides you with versatile task management alternatives that you can choose as you like and start using right away!
3- Smartsheet
Another brilliant project management tool on my list is Smartsheet.
It, at its core, is a fantastic tool mainly dealing with project management and is best suited for project managers since it helps them create tasks and keep track of it with minimal effort and time.
With this tool, users can create boards, lists, and cards for their project, add new sub-topics ideas, set deadlines, and assign team members for particular tasks. The project owner is capable of inviting new team members for collaboration purposes; they can also create a checklist of tasks and enable team members to make adjustments on the list once they complete the tasks.
4- Asana
Asana is a quite popular task management application that helps businesses create to-do lists, tasks, and lists – all with simplicity.
Acting as an ideal replacement for excel sheets, Asana manages to become one of the leading platforms used for managing tasks and all sizes of projects. Asana users have stated many times that the tool improves efficiency at the workplace, and it makes it extremely easy to list, organize, and prioritize tasks.
You can start your experience with Asana today for free (up to 5 people), and if you decide it's good for you, you can check the paid plans for additional features specialized in planning and managing projects.
HR Management
1- Deel
Deel is an HR tool that specializes in global payment, which is quite difficult as elements tend to change based on the country your employee is located in.
For example, your business might have a remote team that includes team members from different countries; in cases like this, Deel simplifies international operations by handling compliance, taxes, and benefits without causing any legal problems neither with local banks nor governments.
Moreover, it offers industry-leading expertise, thanks to its dedicated customer support team that you can reach out to whenever there's an issue and 24/7 in-app support.
If you need a system that manages all payroll calculations and reports, try Deel out for sure!
2- Paychex
Paychex is a must-go on the condition that your business operates in the U.S.
With Paychex, HR teams can take a deep breath as the platform automates all payroll processes (including calculating, filing, and submitting payroll taxes). Also, to ensure payroll accuracy, it includes several features that come in handy, such as time tracking and the time and attendance section, which can be filled even via your smartwatch using its native integration.
Another advantage of Paychex is that it is quite scalable, especially for self-employed business owners and small businesses.
So, you might want to check this business solution if the description above fits your current needs; I mean, which business doesn't need a robust payroll service provider?
3- Rippling
Now, for the businesses that don't operate in the US only, here comes Rippling.
As a global workforce management tool, Rippling operates smoothly across multiple countries in order to pay employees in their local currencies in a single pay run, eliminating every error and delay that comes its way along the road.
That's not all: Rippling has some powerful features, such as talent management, policy management, and onboarding and offboarding – which are quite crucial when new employees are hired.
Thanks to these features, this platform promises to automate your HR, IT, and finance processes to save you time while taking care of expenses (even translating all the items on the receipt as well).
Customer Feedback
1- Jotform
Jotform is a no-code form builder created to help you work efficiently. You can create custom forms from scratch with a drag-and-drop design and automate your workflows. If you are looking for a tool that will help you collect and analyze user feedback, Jotform has everything you need. In addition to forms and checklists, you can also collect payments and donations from your customers and support your business.
By automating the form submissions, you can focus on taking the necessary steps to improve your app or product and optimize your feedback process to ask the right questions. If you're wondering whether Jotform works well with other services, it does! You can integrate your forms with business apps and give a unified experience for your users.
You can try Jotform's free plan and see the results for yourself. The free plan includes five forms, 100 monthly submissions, and 10 monthly payment submissions.
2- HubSpot
Thanks to HubSpot's CRM, you can easily obtain information regarding your product, service, and the experience your customers gain, making it easy for you to make decisions to enhance the customer experience based on the answers you get.
Thus with HubSpot as your customer feedback software, to see how happy your customers are, all you need to do is create a customer satisfaction survey. While creating it, you can customize it according to your theme by clicking on the "Advanced Settings" section, whether it's changing the greeting, featured image, or colors that you use.
Moreover, one of its sub-hubs, Service Hub has key features that you can use to your benefit when creating exceptional experiences for your customers; some of them are 1-to-1 conversations, tickets, feedback, automations and routing, knowledge base, team email, live chat, conversational bots, reporting, SLAs, customer portals, and a mobile inbox.
3- Typeform
Typeform is an online form builder that you can use to create forms, surveys, and quizzes to get all the answers you need in order to improve your business.
Without any coding, creating a form on Typeform is really easy. You can either choose from a wide range of templates and customize one or start anew, ask the right questions, and share it with your audience on your website, via email, or through link-sharing. The last step involves acquiring data, thanks to the results you get; you can check responses and completion rates, create shareable reports, and send them to necessary departments and tools.
Apart from this, Typeform has these unique features: no limit in responses, unlimited seats, VIP account management, tailored onboarding, customization, security and compliance, VIP priority support, and powerful integrations, including Salesforce, Slack, HubSpot, and Google Analytics.
Customer Relationship Management
1- Salesflare
Salesflare excels at customer relationship management, thanks to the robust features it includes.
On a single platform, you'll be able to manage your customers, assign them a colleague of your choice, observe their interaction with your business, make use of sales automations, get live notifications, obtain customer insights with ease, utilize custom fields for correct customer data, collaborate with your colleagues, and many more.
Salesflare also offers more than 1,000 integrations to help you bring out your A-game.
Supporting you on the go via its mobile application as well, Salesflare is no doubt one of the best CRMs that you could benefit from, so give it a go and see it for yourself!
2- Salesforce
Salesforce is an intelligent CRM software that's primarily created with the purpose of helping sales teams coordinate with the leads and keep close track of the whole sales journey.
When you decide to get started, the app integrates with Google & Outlook, and it fills out your address book and keeps close track of all interactions with the people you're in constant contact with. It gathers data from social media platforms, databases, phones, emails, and calendars and offers you extremely insightful automated customer timelines.
Having full control of your sales funnel, you will be provided with visual pipelines and in-depth insights that you can use to turn your leads into full-time customers!
You can use Salesforce on your desktop, mobile, or as a simple sidebar from your email box. Salesforce also integrates with over 400 other productivity tools, including Google Apps, MailChimp, and Slack.
3- HubSpot
HubSpot is an inbound marketing platform that also has additional platforms specialized in sales and Customer Relationship Management. With HubSpot, your sales teams will be provided with support to potential prospects, email campaigns, all kinds of customer interactions, reporting & measuring.
This product offers you email marketing automation which lets you create your own workflows, publish fresh content, integrate contact profiles with ease, keep track of your customer journeys, and so on.
HubSpot CRM's offers a free plan – and it's forever!
It includes full access to all HubSpot sales, marketing, customer service, and contact management tools for unlimited users.
4- Freshsales
Freshsales is an all-inclusive tool that combines different services such as email productivity, profile enrichment, lead scoring, and in-app event tracking. It provides a graphical visualization of the sales workflows with which users can prioritize their leads and act accordingly.
If you have an existing support system, you can easily use the Freshsales API to integrate it and start right away with the tool's free forever startup plan and other plans that fit the needs of small, growing, large businesses and teams.
Lastly, here are a few of what you can achieve by using Freshsales as your CRM:
Attracting quality leads,
driving deals with AI-powered insights,
nurturing customer relationships,
automating the sales process,
forecasting sales via reports,
pipeline management,
built-in email, phone, chat, and many more.
Sales Demo Software
1- Walnut
Walnut is a one-of-a-kind product that sales teams love to use 'cause it helps them attract qualified leads with ease.
What do I mean?
Walnut is a sales demo software that you can benefit from if you're looking for a quick yet powerful solution that can help you create (not from scratch, though) personalized demos that engage the other party, prospects, even more.
Thanks to its demo wizard, you can personalize any demo within seconds — whether it's changing the company name or adding specific details according to the buyer's intent to the product tours. After making the alterations, you can share it and encourage the prospect to share it with their colleagues as well, as it only takes one click.
Moreover, after they're done interacting with the demo you've created, you'll be able to see how they perceived it since the tool itself provides you with an advanced analytics part where you can take a look into what's done and what's not, providing you with a scene in which the features used the most are crystal-clear.
Give this powerful sales demo tool a chance to enhance the sales experience significantly.
Productivity Products
1- Toggl

Productivity issues are quite popular these days.
With a wild increase in the number of devices we use in our daily lives, it becomes almost inevitable to lose track of time at some point.
How can this be avoided?
Toggl is a highly effective solution that works as a time-tracking SaaS product. At its core, it offers a throughout look at your team's responsibilities and workload, allowing you to target any potential problems that may occur during the process.
It's an extremely helpful time-tracking product for startups and small businesses, including auto-synched desktop, iOS, and Android apps. It's also super easy to learn and comes with a number of features including manual and automated tracking modes and profitability analysis.
2- nTask
As the projects keep evolving, there are more and more elements to keep track of. And when this happens, keeping your productivity goals might get a bit challenging. No worries, though. Having a productivity tool like nTask can help you out.
nTask is an all-onboard project management and task management software that can assist you in your processes of keeping all the project elements in a one, common and centralized platform to make sure nothing is left unnoticed and you're able to visualize your whole progress, get detailed reports, and much more.
With numerous great features, including time tracking, employee timesheets, meeting tools that allow you to create schedule agendas and to-do lists, nTask is here to offer you enhanced productivity within the workspace.
3- Infinity
Productivity is difficult to handle. But, getting your team members to agree on a particular issue and work collaboratively on it is even more difficult.
Infinity is here to offer you an easy solution.
This product is an all-in-one work management software that can help you gather all your documents, projects, tasks, contacts, and prospects in a single atmosphere to make sure you and your team members stay in control of your tasks and keep your productivity at its finest.
With many great features, including task management, team collaboration, document management, and public boards, you can use this product to gain great control of your work and help others in your team stay productive too.
Time Tracking Tools
1- Timely
Similar to productivity problems, time tracking is another major issue that upsets a large number of business owners.
In fact, insufficient manual time tracking has come to the point where it causes firms to lose $52,500 per employee. Did you know about this? Isn't that just shocking?
It has been also stated that manual timesheets are only 67% accurate even when they are logged daily. I mean, this needs to stop right there, folks.
And, Timely agrees!
Timely is an award-winning, AI-powered time tracking software that automates your company's time tracking and timesheet creation processes AND eliminates the need for inaccurate and time-consuming manual solutions.
With Timely, your teams can work confidently and focus on their projects without worrying about any privacy issues since that part is also covered thanks to Timely's strict privacy design.
2- DeskTime
DeskTime is a brilliant time tracking app that covers all the essentials – employee monitoring, project management, and productivity analysis. It's extremely easy to use, and it's primarily designed to help managers and teams identify the lazy habits that hinder them from achieving more by categorizing web pages and apps under two sections: 'Productive' and 'Unproductive'.
In addition, this platform helps you keep track of time and automatically calculates your daily productivity and creativity based on your sorting of URLs, programs, and applications.
What does that mean?
It means that the more time you spend on productive applications, the higher your daily productivity will become.
And, naturally, the notions of productivity and unproductivity may vary depending on each employee or user's workspace position. For this reason, with the help of DeskTime, you're able to create employee groups and control application efficiency and productivity for each individual that belongs to a particular group.
Finance Products
1- Xero
Xero, at its core, is a fantastic platform for business owners and users since it allows them to connect their bank accounts and import whatever they need into Xero in just a few seconds.
With a software product like Xero, you can categorize and schedule all your payments in addition to in-depth reports that are based on real-time accounts data; you can manage your contacts, track your projects, pay your bills, claim expenses, automatically calculate sales tax on transactions, regularly check the financial health of your business, track key metrics, and more.
2- Freshbooks
Freshbooks is an award-winning accounting SaaS software that's especially great for small business owners. Its primary goal is to help simplify any financial management task that may bug you with long and time-consuming procedures.
Are you worried that you may not have enough background in accounting?
Well, it's even better!
Freahbook offers an innovative design and automated processes that will be extremely helpful for you; you will easily run analytical reports and examine the financial patterns that are crucial to the growth of your business. With the platform's mobile app, you can keep connected and manage your accounting from anywhere, anytime.
Customer Support
1- Zendesk
Zendesk is a web-based customer service software and a support ticket system. It's primarily ideal for small businesses and medium and large organizations. If you have other support channel sources such as email or chat, you can easily integrate them with Zendesk.
This tool is here to help you increase the productivity of your support team and guarantee customer satisfaction for the long run.
Lastly, Zendesk enables users to set up self-service support channels to let customers search and find answers to their questions by themselves – which is a method most customers find highly practical.
2- Freshdesk
Freshdesk is another great customer service software that provides help desk support for businesses. With this tool, you'll be able to manage your support tickets in no time.
With this tool, you can get a closer look at the customer information, the ticket status, add notes to the ticket, assign a remote team member as a watcher to the ticket, send responses to frequently asked questions, and report any issues that may occur.
Freshdesk also comes with a free plan for you to try out, and later if you wish to proceed, you can upgrade to one of the paid plans for further services.
With Freshdesk as your customer support tool, you can make use of the following:
Powerful ticketing system that includes a team inbox and service level agreements,
Multi-channel support that includes e-mail ticketing, integrated phone support, live chat, feedback widgets, Facebook and Twitter integrations, and mobile apps in one place,
Increase in team productivity, thanks to gamification and automations,
Self-service culture via knowledge bases and community forums,
Global support that you can get due to multi-product support, multiple languages and time zones, and multiple SLA policies,
Great security, including a custom SSL certificate, trusted IP, single sign-on, configurable password policy, role-based access control, custom mail servers, and email signing,
Smart reporting that contains insights, reports, and customer satisfaction surveys,
Apps that will support all of your processes, including self-service portals, FreshThemes, and native apps.
3- Document360
Document360 is a cloud-based knowledge base software specialized in documentation practices. It's a tool that helps businesses in the process of software development by offering them full support during their workflows.
In other words, it helps you reduce your support ticket and customer support calls.
Exactly what you need, am I correct?
This tool supports your projects from the very beginning to the end; showing each team member what's happening, what to expect next, how to deal with certain issues, etc.
It also integrates with Intercom, Slack, Freshdesk, Microsoft, Zendesk, and several other services.
4- Intercom
Intercom is a customer support and communication software that creates miracles when it comes to assisting you in your studying and the process of personalizing your connection with your customers. This tool allows your business to send out customized and to-the-point messages based on each customer's behavior.
How?
Intercom manages to do this with the help of a complete suite of products for live chat, marketing, feedback, and customer support. And since customer support is a key ingredient to the overall success of your company, a solid support system becomes more important than ever. This is exactly why you should consider sticking with a solid support tool that examines the areas where your clients get stuck or have a problem with a certain part and interferes when the customers need it the most.
Team Communication
1- Slack
Communication is key.
And team communication for any business is essential for growth and success.
A subject as important as this one naturally requires an excellent, easy-to-use, and productive communication tool.
Ladies and gentlemen, let me introduce you to Slack.
Slack is a SaaS product that improves team communication and collaboration for businesses with any number of employees. With this tool, your teams can do whatever they wish – meet up for 15 mins to discuss something real quick, get on a general chat debate, discuss projects, collaborate on tasks, and much more.
These chats -channels- can be created for a team, a certain project, a remote client, location – literally anything. You can share files in these channels, have conversations, voice chat – all with ease. The tool can also integrate with over 2000+ apps, making it a beautiful substitution for long and time-consuming emails.
2- Dropbox
Dropbox is one of the leading tools when it comes to file/document sharing and access – it's used on a regular basis by 500 million people worldwide, along with over 200,000 companies.
You can use it to share large files and make them more easily reachable by remote team members from anywhere, via any device.
3- Zoom
We're all highly familiar with Zoom.
It's the moment. It's next level.
It's a brilliant video conferencing tool that works great on all devices ranging from smartphones, iPads to desktop browsers.
You can use Zoom for various purposes, but most businesses use it to enable collaboration between team members that work remotely. You can host meetings where your employees can share details, brainstorm on an idea/project, or even conduct hiring practices. It improves productivity, human connections, and communication skills, and it offers a direct customer experience for users.
Here you can discover more about SaaS examples.
---
Frequently Asked Questions
---
Is Netflix a SaaS?
Yes, Netflix is a SaaS company that offers software to watch licensed films/tv shows on demand. Netflix has a subscription-based business model in which the client chooses a plan that suits best for them and pays a monthly fee to keep watching what Netflix has to offer.
---
Is SaaS a product or service?
Saas, at its core, is a service that includes communication between people doing business. It's safe to say it's more than a product; it's mainly a category of cloud computing.
---
Is Amazon a SaaS?
Amazon Web Services is an evolving cloud computing platform provided by Amazon, and it includes a combination of IaaS, PaaS, and SaaS. So yes, it can be considered as a SaaS.
---