Product management helps focus on the voice of the client and place it at the center of product development with the purpose of building better, and more efficient products.
With a process as critical as this, people who work to make it all possible are naturally of great significance, as well.
Product managers are here to shape the whole life cycle of the products you love and use every day. Beginning from their first announcement and creation process to their last interaction with the audience, it's safe to say that product managers create miracles with what they do.
If you're too, interested in product management jobs and are looking for ways into this career path, but maybe having doubts because you don't have enough experience or technical background -okay, that definition is quite specific now- you're at the right place!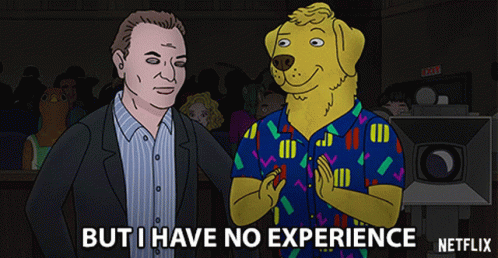 Today, with this article, I will be talking about the craft of product management, the role of the product manager within it, and ways to become a PM with no experience, providing many effective methods and resources.
I'm getting pretty excited; let's go already.
How Can You Become a Product Manager with No Experience in 3 Steps
Before going further, I'd like to take a second to talk about what exactly a career in product management is, so you will have a clear about how neatly you need to follow these steps and pay great attention to them.
What Does a Product Manager Do?
At their core, PMs control the whole process of creating and distributing fresh products, taking care of their internal and external development while maintaining their full life cycle. They must also track key insights to enable efficient future decisions and new releases.
Having mentioned their roles, let's now try to understand how and where to begin this journey of becoming a successful product manager that achieves to do what's required of them.
Studying for Product Management
Just like with anything else, there are numerous educational ways through which you can train yourself to become qualified in product management. Common ones include traditional degrees, programs, certifications, self-guided courses, books, podcasts, and more.
Let's dive a bit deeper now. 📌
Degrees and Certifications
Degrees
It's not a surprise that many qualified product managers out there usually begin their positions with a solid degree – in business, marketing, or computer science most of the time. Therefore, a logical approach to begin with would be to consider a traditional degree given in the field.
These programs do a great job of enabling learners to gain perspective and actionable information and knowledge in product management and other fields related to it. They are also great for offering communal learning environments in which learners can socialize and share information and experiences with each other.
Certifications
If you wish to get a head start in your career as a PM, product management certificates will be great resume details in that they will provide solid information about your qualifications to potential employers.
You can easily start with several different and reliable certifications; The Association of International Product Marketing & Management (AIPMM), for example, provides a general Certified Product Manager™ credential, in addition to certifications in digital product and brand management and product marketing.
Courses
Self-Guided Options
For those wishing to go for learning options in a self-guided environment, free online courses and educational applications are here to provide exactly what you need – the opportunity to learn the fundamentals relaxedly.
This kind of approach will suit you the best if you're seeking more freedom in navigating your educational processes in product management while practicing skill building. You would also be free to choose any schedule or weekly and monthly commitment level, so there's also that.🤩
Bootcamps
Bootcamps such as The Product Management Boot Camp at Texas McCombs provide a strong curriculum primarily created to help aspiring PMs begin their process. In this particular Bootcamp, learners are introduced to unique concepts like the Agile Manifesto — which has become the milestone for software development — and the techniques and key takeaways that can be used to make products using that specific principle.
What's more, Bootcamps cover all the basics of product management, including market analysis, business model development, product prototyping, and more! This makes these programs very popular and high in demand, but you can also have the opportunity to apply online and have the chance to learn in a more personalized and convenient environment for you.
Books and Other Resources
I hate to break it to you, but Product Management is a rapidly-changing field of expertise! As if you didn't know that.🤫
But there's no limit to learning! And since I'm a bookworm myself… I just had to gather a quick list of must-reads for all the aspiring PMs out there.
I couldn't find a one that said "bookworm." 🤡
This is just a quick list to get you started, but you can find a much longer and more in-depth list of the best books for product managers here.
Some great blogs and podcasts
Again, there's no end to this list, but here are some favorites. ✨
Getting Experience
No one denies the power of experience here. It's the key ingredient to success, decision making, effective learning, and the process of practicing information that's learned.
"Nothing becomes real till it is experienced."
John Keats agrees with me.
Therefore, in product management, experience is again a critical factor that defines how you solve a problem, discuss it with your team, collaboratively work on the possible solutions, and take further action.
So, without further due, let's take a look at some of the ways to get started and gain experience in this field with the help of reliable programs and internships!
The Google APM program was created in 2002 by Marissa Mayer with the sole purpose of educating new product leaders that have a high possibility of being successful in Google's work environment and current company.
Through this program, APMs have the chance to learn and work as devoted PMs for Google, always supported by mentors and additional help along the way so that they become fully prepared and ready to go.
This program takes place over a year and a half and usually accepts up to 50 APMs each year.
Internships
Product management internships are an amazing opportunity to gain perspective and knowledge about all the processes and the technical skills required to come up with solid product decisions and make the product last in the market.
Therefore, I decided to gather a quick list of some product management internships that I thought would do the job perfectly.
The Intern Group
The Intern Group Product Management Internship provides professional development with the help of efficient tools included in the program – enabling learners to get fully prepared before the internship starts. This way, they make sure that interns make the most of the experience throughout the process and then leverage the experience in interviews with possible employers.
Indeed – further internship opportunities
Indeed is a free website that's great for job seekers of all kinds, where they can upload their CVs, search for hundreds of jobs, create job alert emails, save, apply, and more.
You can use Indeed for many things; search for product management internships, check out their Company Pages, where you can read company reviews that you're interested in written by former or current workers. Also, make sure you check out their Career Guide, which contains several useful articles focusing on key aspects of interviewing, product management roles, job searching, product vision, cover letters, product strategies, resume templates, and more.
Landing the Job
Speaking of job searching and interview process, I think it's high time we focused on our last -but not the least- step along the way. Let's dive right in.
Seek Employment
After you're done with all the product skills gaining and training, you will finally feel ready to go out there and explore the market. Am I right? I know it sounds a bit scary, but it's the BEST part, believe me.
As horrifying as it sounds, there are a number of things you can do to get a good start:
First, try going for jobs where you already have a bit of product expertise. Meaning, let's say you're working for a digital content creator, then it would be logical for you to consider looking for opportunities to help your employer develop their next app or basically anything that will enable you to offer your previous work experience and knowledge.
Create a solid resume highlighting your experiences, successes, and strengths. Make sure you highlight subjects like problem-solving, leadership skills, and adaptability in addition to your education, previous work experience, product training, courses and certifications (mentioned earlier) and other documents proving your expertise.
Create a strong portfolio showing all the projects you have worked on so far. All projects can be included here – the ones you completed during an educational process, a past occupation, or just for the sake of self-improvement.
Socialize
Keeping in mind that you might be new to the world of product management, let me tell you the good news. Both online and offline PM communities are known to be extremely welcoming to newcomers!
To get started with your last step, there are, again, a number of things you can do that can work for you:
You can also try leaving comments on other people's work, updates, posts, and networks. The receiver will highly appreciate this, and you will have more visibility within apps the more you write and tweet; it's a perfect win-win!
Real-life product meetups
Being online is great itself, but some people may prefer the old-fashioned way – going out and meeting people just like the good old times.
Product managers all around the world attend annual meetings, and they do this for a lot of reasons. In addition to keeping up with the industry and new launches, these product meetups also enable people to potentially recruit new hires.
And since you're passionate about looking for a new job, it would be a great idea to bring it up while talking with 'new friends' you meet at these meetings. Do not hesitate to take this advice because even if they're not hiring at that moment, chances are they know someone else who is.
Here is a list of quick meetings that focus on product and are highly popular right now:
Wrapping Up
So, where to go from here?
It's obvious that the road to becoming a PM isn't all fun and games. Nothing worth having is, by the way.
So, my advice would be to begin your decision process, make sure you're 100% sure of what you want, and then start developing the skills that are mentioned in this article. Read, learn, and take action in the light of your knowledge. Try to be positive and outgoing; meet with fellow PMs, ask them questions, learn from them, listen to their feedback, and act accordingly.
And thank me later. 👩🏽‍💻
Frequently Asked Questions
---
How hard is it to get into product management?
Usually, the specific skillset and requirements that are expected of PMs require some experience and variety. However, it's not something that can hold you back if you're passionate about educating yourself, receiving proper education, gaining experience, and performing what you've learned in the field.
---
Do you need an MBA to be a product manager?
As far as I know, you currently do not need an MBA to perform as a PM; however, it wouldn't hurt to have an advanced degree; since an MBA in product management is sure to help you better than a single bachelor's degree.
---
Which degree is best for product managers?
For product managers, a bachelor's degree is almost mandatory. However, candidates can go further and have degrees in business administration, management sciences, computer science, or any related field that would improve their knowledge.