Due to my job, I always find myself reading e-mail letters, looking for new SaaS tools, and surfing the net for new ideas.
While doing so, one thing never fails to amaze me: product marketing.
In the end, I get to finish my task, but product marketing campaigns never help me as they distract me in more ways than one. I always end up signing up for tools that I would never in a million years remember to use.
That's why I should give a quick shout-out to the product marketers for✍️ doing✍️ a✍️ great✍️ job✍️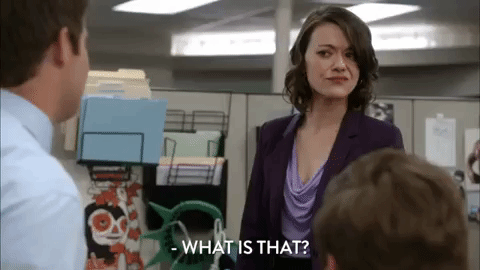 In this article, my main aim is to share a list full of great SaaS product examples that would definitely be of help to both marketing teams by helping them create a new go-to-market strategy to promote their product more effectively in a limited amount of time and product managers to increase product usage by marketing their product better.
So, get ready to be drawn in by product marketing examples that will surely inspire you next.
9 Examples of Great Product Marketing That'll Inspire Your Next Strategy
#1 Nifty: Introducing a new feature via e-mail
Nifty is a project management tool that aims to increase team productivity and lessen the amount of time spent on a project by offering a platform in which users can reach all required features to meet deadlines and long-term goals.
What I appreciate is that it doesn't forget its customers after the product launch and calls out to them in due course of time. And what is better than announcing a new feature to engage users and bring them back to the product itself?
Not many things, lemme tell you.
Here is the first part of the e-mail that reveals the new features like proofing for images to retrieve the attention of the uninterested customer base that doesn't log in regularly AND increase product usage of the target customers.
Letting customers know that there are new features to explore and make use of is a great product marketing strategy—especially to boost customer retention by giving them new reasons to stay!
P.S. Another amazing practice that Nifty adopted is sending weekly productivity reports, which is the simplest way a project management tool can maintain product positioning:
#2 Nolt: Non-Interactive product walkthrough to attain potential customers
Nolt is a platform that collects customer feedback and feature requests on your behalf, which helps developers to decide what to build next for users strategically while strengthening the bond with customers.
Visualizing the type of product by giving potential users a detailed yet simple not-very-interactive walkthrough is a means to get them to the sign-up process for this tool. As it involves only a few triggers for users to prompt, the walkthrough is comprehensive enough for leads to see the product features before signing up.
#3 Notion: Short sign-up leading to the aha moment quickly
Notion is a project management software that functions as a fancy notebook for the people who need a space to write down what they're thinking and planning. This aim serves both students and workers to meet deadlines, cooperate on projects, and achieve goals.
What Notion does the best is knowing its target market: presenting a "Try Notion free" button that offers a one-click sign-up on the landing page.
This product marketing strategy tends to convert more users to the free plan, making it possible for them to reach their Aha moment sooner with the help of the gifs on the landing page that explain and visualize what users can do with the product.
#4 Intercom: Using conversational marketing to commercialize the current product
Intercom is a software that helps teams connect with customers instantly to maintain engagement throughout the customer journey; basically, an engagement operating system that functions as a business messaging application.
As a means of product marketing, it uses conversational marketing by featuring a chatbot on the landing page. The chat widget assists users while focusing on a short product messaging that changes according to the field chosen when chatting, enabling marketing to customers and leads.
#5 UserGuiding: Generating leads via top-quality content
UserGuiding is a no-code user onboarding platform that manages to boost adoption and reduce churn, thanks to the interactive walkthroughs it offers for companies to easily apply to their products to improve each aspect of onboarding while highlighting Aha moments effortlessly.
Whether a blog post or video, UserGuiding's content explains the role of product marketing better than ever. Having articles concerning product alternatives, top tools to use for a specific job, and inspirational blog posts with many examples helps attract potential buyers.
So, let's come to an agreement: Having fresh content on the subjects that might interest leads enough to convert into customers is important in this competitive market where there are tons of products for them to try next.
A product marketing example mixed with content marketing is how UserGuiding presents the value of its features by providing a video that introduces the product to its users:
#6 Baremetrics: Live preview showing what the product is capable of before free trial
Baremetrics is a subscription analytics software designed for businesses whose products operate on a subscription-based pricing model. Thus, it presents all the subscription-related metrics for businesses to gain insight regarding growth.
Before the free trial, Baremetrics offers a live preview that potential customers can take a look at to see how it functions owing to the product offering as a product strategy on the landing page. Familiarizing people with the product and making them check whether it responds to their needs or not at the same time before the sign-up process is a successful marketing strategy—just like a product sample.
#7 Basecamp: A daring campaign that compares with the entire market to showcase all benefits
Basecamp is a project management and team communication software that helps teams connect. This connection allows them to work together on projects while interacting (regardless of their teams), with which managers save up a lotta time as they no longer have to divide tasks among teams to make the process go smoothly.
For potential customers, Basecamp presents each benefit its monthly plan includes on its pricing page, which is quite a good channel to put product marketing efforts of marketing teams to work. Then, it lists all of its competitors on the very same page to subtly give hints as to why they should prefer Basecamp over them—which is the ultimate bold move.
Thanks to this strategy of its product marketing team, people can see the advantages it brings and how much money they would save if they choose to run their businesses on it instead of its competitors.
#8 Ahrefs: Adjusting the product positioning according to buyer personas
Ahrefs is a software suite that comes with many useful tools concerning keyword research, link building, comparative analysis, site audit reports, rank tracking, etc., for marketing teams. Fundamentally, Ahrefs helps teams conduct research to see the performance of a specific content.
As a marketing strategy, Ahrefs chooses to go with the feedback it gets from its customers. Keeping it 💯 real, y'know?
Firstly, it separates the testimonials according to the group they belong to and names each group in line with the type of customer that will be able to relate once they read them. Making perfect use of reliability, it also embeds product positioning into these testimonials.
Now, people who are looking for a solution that Ahrefs can solve will be moved by this product marketing section. Because:
It's based on experience coming from their colleagues.
They can relate to the pain points.
It features the solutions it brings to the table.
#9 HubSpot: Lending leads a helping hand via its free tools
HubSpot is a customer relationship management tool that mainly manages businesses' contacts with their customers. Besides, it aims to generate more qualified leads and retain customers by optimizing inbound marketing strategies, stimulating sales enablement, and coordinating marketing and sales teams.
One of the ways HubSpot generates leads is by offering free tools. On its "Resources" page, there is a variety of tools that assist leads on multiple subjects—from grading websites to persona maker. One of my favorites, "Make My Persona," is about generating buyer persona documents.
How come having free tools count as a part of product marketing?
Well, you get to try one of the tools on its site, which is all about promoting these type of content to gain more people, AND type your e-mail address to acquire the result you've generated, which also means that it will be able to contact you regarding the product via e-mail later on—just to get you on board!
Conclusion
As you can see, there are many ways to encourage product marketing—which one you'll pursue to reap the benefits is up to you.
With the examples I've gathered in this article, inspiration shouldn't be out of the way.
If you need more information on product marketing, here is what to check:
---
Frequently Asked Questions
---
What are some examples of product marketing?
Like the ones I've put together for this article, anything that highlights the product's real value to meet the user needs through product messaging, go-to-market strategy, product positioning, etc., in the target market counts as product marketing. For example, chatbots that users derive value from are common components of product marketing.
---
What is considered product marketing?
Product marketing is the concept that blends marketing, customer success, sales, and product together. Thus, anything designed to make way for people to try the product through free trials and freemium models (which causes acquisition) is considered product marketing. In other words, it's driving growth throughout the customer journey.
---
What's the difference between marketing and product marketing?
The main difference between marketing and product marketing lies within their target stage. Marketing starts at the very beginning, where prospects are drawn BUT product marketing focuses on driving these prospects to activation, retention, and adoption—creating a never-ending cycle. It's best to keep in mind that these definitions might vary from one company to another.