I believe you would agree with me when I say that there are some keywords that belong to the 2020s: Home office, remote working, online meetings, comfy workspace, back problems, sight problems, shoulder ache, obesity, you get the point.
After the pandemic, a large number of people started working from their homes. And even before that, 21st-century related jobs, in most cases, included spending hours and hours sitting and staring into screens even after working hours. *We all know that's true* 🤫
So today, we're going to take a few minutes to discover some brilliant products that can ultimately change your working environment and boost your performance by providing you with comfort and aesthetics.
I have to say I'm completely in love with the cool desk accessories on my list, and I hope they inspire you to create a better working space and buy one of the best things that money can provide you: comfort.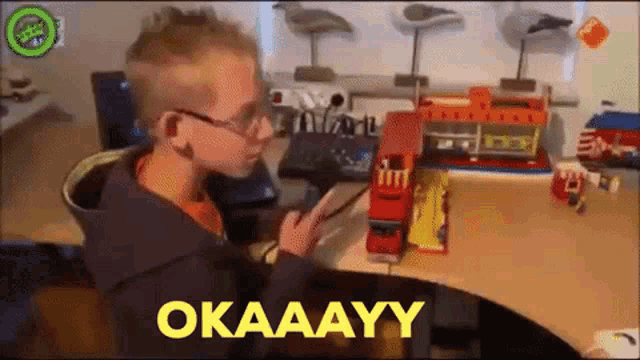 Best Products for Pain Relief
1- Everlasting Comfort Foot Rest
Many people don't know about this, but your feet play a crucial role in keeping your whole body feeling relaxed and comfortable. With the Everlasting Comfort Foot Rest Pillow, you don't need to figure out where to put your feet anymore; you can simply sit however you feel comfortable while you're working, studying, gaming, etc.
This accessory lifts your feet off the ground, enabling a reduction in pressure and fatigue, and the ergonomic design of the pillow takes shape according to the outline of your feet, providing supportive comfort. You will instantly realize that the pillow encourages better sitting posture and creates the blood circulation in the feet and legs, eliminating numbness and discomfort in your legs and feet while sitting on your chair.
Speaking from experience, a foot cushion has many benefits that you will easily get used to, and I'm 100% sure it will become one of your go-to office desk accessories.
2- Gimars Wrist Rest
Another great accessory for pain relief is a wrist rest. They are extremely common in home offices, study desks, library visits, you name it. In fact, they are almost like a regular mouse pad, but they do much more things for you.
They are often integrated into a keyboard's tray design, making it easier and faster to use. It has many benefits in the ergonomic sense, and it was proved that it improves hand/wrist health in the long term.
A great wrist rest should provide support for your wrist and help eliminate the awkward hand position that occurs while you're typing and using the mouse. The quality of Gimars' wrist rests is what differentiates the product from others. The brilliant memory foam and the gel combination both provide a smooth cloud-like feeling for your wrists, and thanks to the Lycra fabric, the product is extremely soft and supportive.
I have personally used many wrist rests in my life; some of them were too soft (has no effect at all), too hard, or somehow awkwardly shaped that you cannot take them anywhere with you.😂 This one, I can assure you, is ideal in terms of size, shape, and feeling. Give it a try yourself.
3-Ergonomic Laptop Stand
The next pain relief product on my list is to fix the most disturbing, upsetting, the worst pain ever: back pain.
It's known that extreme back pains are usually caused by bad posture in addition to other reasons. In this case, I have a solution for the 'bad posture' part.
Instead of over-priced ergonomic rolling chairs, or a very large desk, you can go for cheaper things like a casual kitchen table with an average chair and USE this laptop stand. With it, you can adjust the height level of your laptop according to your sight level and make it easier for you to focus and pay attention while reducing the pain!
Top Desk Lamps
4- LED Desk Lamp
This list obviously cannot go on without mentioning some of the most brilliant desk lamps. If you have any doubts about how much 'just a desk lamp' can do for you, get ready to be surprised!
This LED desk lamp has multiple different color temperatures and dimming adjustments that allow you to change the strength level of the light, making it softer or brighter, according to whatever you're doing. You can go for a dim, easy-going light if you're interested in reading a few pages of your book before falling asleep, or you can go for a more intense light that will help you focus and actually encourage you to stay awake.🤩
The lamp is affordable and has a minimalistic modern look with 4 light moods: Reading, Study, Relax, and Sleep, proving what I have just mentioned above! It also has a 60 minutes timer to shut down because I know how DIFFICULT it is to step out of bed while reading to turn the lights off. I got you covered.
5- Smart Desk Lamp
This next lamp on my list is easily one of my favorites due to its aesthetic-looking design, quality, and price.
The lamp has three separate illumination settings: white, amber, and a combination of white and amber lightning. This is extremely important since the pure white light can disturb the eye and make it impossible to focus on what you're working on, this may sound weird, but it may even make you feel cold! (That always happens to me, I feel warmer with yellow-ish light.)
You can recharge it for cordless use and change the brightness level as you prefer. The lamp also has a light memory function that helps you remember the last light settings, making it quicker for you to get started. It even has a pencil holder; just take a look!
6- Classy and Chic
I mean, just take a look at that picture.
This eco-friendly lamp is such a unique desk accessory in that it gives off a simple & vintage vibe with that green retro color and satin brass, fitting any desk decor and wall color. It provides a touch of glamour and 70s energy into the room; however, you can also use it in your office, bedroom, or guest room, wherever you like.
You can charge your smartphone, tablet, power bank, and any other USB-powered device with the help of the charging ports at the side of the lamp. You're also provided with 3 levels of brightness options ranging from Low, Medium to High.
It's common for a product to be pretty or functional, but I believe that a product being both beautiful and functional at the same time is a rare situation. 🤩
Best Products for Organization
7- Office Desk Organizer
Organizers are people's go-to accessories when they have a hard time managing their workspaces and organizing their stuff as well as their thoughts.
And if you're too suffering from the same issue, what you need is a compact, accessible desk organizer for your desk. This first one on my list has many different compartments as well as a pen holder so you can fit all your things, including notepads, pens, papers, post-its, etc. And thanks to its design, this accessory doesn't take up much of your desk space; on the contrary, it's primarily made for giving off a clean and neat look that makes your desk look tidy as well.
And although the material seems rather thin, have no doubts about it because this cute desk accessory is sturdy enough to carry full-size notebooks plus pens, pencils, a mini stapler, and more.
8- Quality of Bamboo
No matter how much online surfing you do to find some unique organizers, they are pretty much all the same. Not this one, though. It's made of bamboo!
This bamboo desk organizer has brilliant details, such as the smooth hand feeling that allows you to be comfortable with the accessory without worrying about pricking your fingertips, which is a big deal when it comes to bamboo products.
Furthermore, you can also organize and store many items in it, ranging from office supply sets, books, notebooks, and more. Another great thing about it is that it comes fully assembled so that you will not have to bother with building it yourself. And you can easily use it with any kind of room design, be it modern or vintage.
9- Office Supplies Set
Office supply sets are another must-have office accessories that give the satisfactory feeling of organizing and tidying up your work. Since they're so important and affect our psychology as well, I figured I should suggest a good example.
This one above is, honestly, ideal. It's made of acrylic and metal, its quality is better than its average plastic competitors, and the color is something to die for: Rose Gold!😍 With scissors -that actually work-a plunger, staples, and more, this set is a stylish option worth your money.
Those who wish to own a proper office supply set or those who want to redesign their work desks by putting a little glam, this accessory is for you!
The Basics
10-Digit Desktop Calculator
Here comes the basics now.
Every work desk needs some good old products no matter how digital the year is. Some people just don't want to give up on the guarantee of reliable accessories these days! And I'm one of them.
This perfect accessory is, I'm sure, quite familiar to everybody. It's an 8-digit Desktop calculator that provides sharp and brightly lit output for effortless viewing.
It has 6 main functions including addition, subtraction, multiplication, division, percentage, square root, and more.
And I know that calculators don't get broken too easily, but it's still important that the buttons are durable and comfortable to use, and this one offers you all that. You can use it for as long as you can and can even show your grandkids someday!
11- File Folder
Another essential is file folders. We all know what they do, but they're often taken for granted! They protect your documents and help you become more organized in a visual way. And this one, in particular, is waterproof, tear-resistant, and extremely durable enough for the job.
It has 13 pockets, so you easily separate your stuff, and each pocket is able to expand to 7/8-inch. The quality guarantees a long period of usage, probably years, and since it's extremely useful for organizing and storing paperwork, there's no doubt the users will be willing to stick with it as well.
Those who are careful about their looks might wonder if there will be any unnecessary design or space blockage, but no, this product is nice enough to be taken to a formal meeting or a workspace.
There are also colored tags which make it easy for you to tag each of your documents and tell them apart when you need to. It's basically all-in-one!
12- Desk Alarm Clock
Going old-school again: Desk Alarm Clocks. Aren't they just beautiful? Some people may think they're not so practical, but they, for sure, change the whole ambiance when they're placed on a clean and spacious desk.
This one, in particular, has additional features that are even more appealing: It's completely tick-tocked sound free (good night, sleep tight!), it comes with a built-in light bulb so you can use it during the night, and it's super easy to set. All you need to do is activate it by pressing the only button and let it shine with its trendy and vintage look in your room!
---
Frequently Asked Questions
---
What should I put on my work desk?
With several desk accessories, you can make your desk feel more organized and tidy; perhaps with a desk lamp, a trendy organizer, a supply set that will always come to the rescue, a wrist rest to make you feel better about sitting still for hours and, of course, a laptop stand to improve your posture!
---
How do I make my office desk cozy?
You can always customize your office space with a personal touch; you can bring an indoor plant, you can have a desk alarm clock, you can have pictures on your desk that remind you of loved ones, and more simple things that will make you feel at home and give you all the cozy vibes.
---
How do I make my office desk look professional?
If you're aiming for professionalism, you should definitely have a supply set on your desk in addition to a calculator, a file folder, and an organizer.