We live in a world of metrics and analytics. There are always tons of data and types of metrics to track, study and analyze, no matter what your business model or your product is. But if you're dealing with a digital product, in particular, I can imagine the challenge.
It has always been crucial for SaaS companies to identify the Key Metrics and KPIs that are extremely helpful in monitoring the company's and the product's progress over a certain time frame.
There are numerous KPIs out there that you can monitor, but it's important to categorize what you're looking for and willing to learn as it's possible for you to feel overwhelmed by the abundance and the task itself. This article will help you with worth-to-track KPIs and take a closer look at them from a product perspective in order to enable you to come up with a relevant and accurate product strategy as well as achievable objectives and key results.
Let me elaborate a bit.
For product leaders, KPIs are extremely powerful tools that are great for understanding the team's progress, the success of the product, particular customer behaviors, and more. They're basically the north star that you can use and admire to find your way through hard times. Sorry, I'm a bit into storytelling.
Let's get to know them without further delay.
What are Product KPIs?
Product KPIs, at their core, are quantifiable measures that can be monitored to reveal your progress, and thus work on it. They are the metrics that help you understand your business' performance or success in reaching your goals. They are the Key Performance Indicators, the key product metrics; their main aim is to demonstrate if your progress is advancing or decreasing over time. They can be based on your business activities, they can be on an overall level measuring the performance of a certain business, or pay more attention to specific aspects of a particular area like marketing, finance, website, or the product itself.
In this case, KPIs are the most solid, reliable tools in the decision-making processes for the products. They help identify the progress of teamwork, the process of the development of the product, and the overall business.
In the product sense, these KPIs include particular activities connected to the products, clients, and the overall customer journey that begins the moment you decide to introduce your product into the market and hopefully ends in customer satisfaction.
Why should you track the key KPIs for the product team?
KPIs are essential for studying, monitoring, and measuring the activities, average revenue, customer acquisition cost, usage rate, and other critical factors that have a huge impact on making business decisions. And for your product team, you can use this KPI data while tracking success or failure in the product goals you set.
They're great for clearing any possible misunderstanding within your product development team, identifying problems and risky situations, enabling great product decisions and an excellent product vision, and appreciating success as a result.
What happens if you choose to ignore a single metric?
Not paying attention to KPIs or metrics will basically make you blind to whatever is going on in your business and create an immature-like appearance and impact your management reputation within the market.
You wouldn't want that, would you?
If we're on the same page, let's take a look at some of the key Product KPIs to track, measure, and master.
12 Product KPIs to See the Bigger Picture
1- Product Development KPIs
These KPIs will help you identify the improvements and pace of the development process of your product. Tracking and sharing the business outcomes gained from these KPIs will enable your sales team to get in a new and competitive mood with a retention strategy fresher than ever.
These KPIs usually include:
This certain KPI tracks performance against the promises that were given. If you focus on this KPI that deals with time deliveries, your team will have the chance to be more accurate in their tests of development and improvements since you will be communicating about the gaps you find, adjusting with data and setting accurate business goals to achieve product success and overall customer loyalty.
This Key Performance Indicator is a useful metric that enables product managers to estimate how long it will take their team to complete a development project. Practised on a continuous basis, this metric will let you come up with more accurate deadline goals and a more reliable product roadmap. It can be calculated by counting the number of units of work completed by your product management team in a certain interval.
This KPI is essential for tracking the important resources for your product, as well as its development and improvement processes. By monitoring your essential resources, you will be able to step up your planning game against the requirements of your roadmap and offer excellent product experiences.
2- Product Quality KPIs
Your Product Quality KPIs, as the name suggests, will help you identify the trends and possible risks in offering a brilliant customer experience.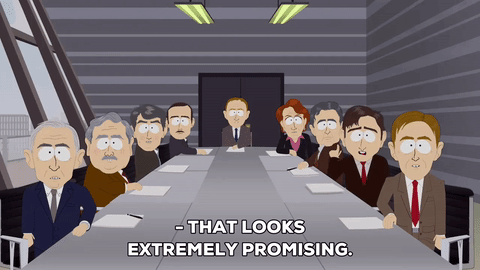 As a product manager, you should -or already do- keep in mind that a small failure discovered by a customer can turn into a huge reputation problem and have a massive impact on your business. It's even more relatable nowadays, where almost every client feels the need to share their displeasure via social networking – your worst enemy. But, good news! You can turn it into your best advocate as well.
By focusing on Quality KPIs, you can create space for continuous process improvements, user retention, reduction in testing, marketing spending, revenue churn, automation, meet your customers' expectations and deliver an amazing experience for them, getting their positive responses, trust and love in return.
These KPIs include:
The support ticket KPIs can include the number of all the customer calls, social media posts, tweets, chats, complaints, feedback from your current user, and reports of product bugs. You should be aware of certain information about these tickets such as the number of days, the quantity of the tickets, the severity of the complaints, etc. And you should pay extra attention to Support and its massive impact on product quality. Since this affects your overall excellence goals, this KPI can easily be one of the most critical ones.
Similar to the support tickets, the testing also requires particular knowledge about the automation percent and the overall number of tests that are successfully run and completed.
What can these KPIs do for you?
Testing KPIs have a wide variety of usage areas ranging from automation coverage reports to unit, system, and feature testing. By working hand in hand with your testing team, you can enhance the overall quality of your product and create relevant goals in a frame around continuous enhancement.
Defect Rate KPI and Detection Effectiveness
Similarly, it's important to keep in mind that focusing on testing, failed tests, and other active defects are crucial to your product quality improvement as a product manager. It's also equally important to see how efficiently your team deals with these defects. Defect Detection Effectiveness (DDE) is a metric that is the heart of product releases since it lets you know about the percentage of defects your team identifies and works on.
If you find out that the DDE is increasing after a certain time period, you can see it as good news since it indicates that your team is doing a great job catching bugs and defects BEFORE the public release of your product.
3- Product Usage KPIs
Product Usage KPIs are great helpers that allow you to track and identify how your product is perceived and experienced by the audience. With the information you get from them, you can come up with more accurate and relevant roadmap decisions within a framework of key feature functionality and User Experience.
These KPIs include:
By measuring your percentage of users by tracking the system logins, you will have a throughout understanding of the efficiency level of your feature adoption trends. You can use this information in your business growth planning and product adoption processes and make sure the number of your system users is accurately scalable in spite of the increase in volumes.
Feature usage is a key indicator for identifying and understanding the success/failure of a certain feature right after its launch or a particular marketing campaign. By tracking the number of users per feature, you can see the key trigger factors that cause active users to like or not like something.
Another crucial product usage metric is the Time to X. If you wish to be able to identify the quality level of your throughout the performance of onboarding, one of the key KPIs you should focus on is the time counts. If you succeed in having correct records of time functions, it will become effortless for you to enhance the speed of development and decrease the support costs as a result.
4- Business Performance KPIs
Business Performance KPIs sometimes get a bit overlooked since they are not directly connected to the product management process.
However, paying attention to general Business Performance metrics in addition to the Product Management KPIs will have numerous advantages and solutions for your product-related issues as well; they're especially phenomenal for spotting trends in business activities and customer behaviors.
What do these KPIs do?
These KPIs primarily focus on loyal customers, customer lifetime value, customer retention rate, costs, recurring revenue, average customer lifetime, customer churn rate, and profitability. Here's what they include:
This KPI can be used to measure overall clients or focus on a particular feature to measure how well it's doing in terms of product engagement as we've discussed before.
It can also be helpful in understanding growth requirements since the client count has a direct connection to the capacity of operation – particularly in the SaaS frame.
The position of the market
This one will help you figure out where exactly your product stands in the middle of the competition. You can use this information to create a relevant, needed, and loved product by speaking to the needs and requirements of the target audience and making constructive comparisons in order to seek continuous improvement and growth. You can use certain services like Ovum, Forrester Research, and Gartner to track this KPI.
Being closely related to your Customer Success Metrics, your Net Promoter Score is a customer satisfaction score measurement that primarily helps you understand how happy your client is with your product –aka customer engagement-and services in general. Going back to the product perspective, you can use this user engagement metric to create relevant goals and guide maps for product updates, development, and new product features. 
Final Word
To become an efficient product manager and provide excellent customer service with the help of your teams, you need to have a constant idea about the overall business performance, product development, quality, and usage, which are the basic elements of the foundation of a well functioning business. With the power of knowledge, your marketing teams can step up their product marketing strategies, and you can meet customer expectations today without further delay, by practicing the utilization and tracking KPIs and product management metrics that are there to help you, just waiting to be seen and understood.
---
Frequently Asked Questions
---
What are KPIs in product development?
KPIs in product development are the doors of opportunity that lead you to a great and throughout comprehension of your work, product, and clients. They help you track your team's progress and the overall situation and position of your product in the market.
Some of these KPIs include:
Delivery on time
Team velocity
Resource availability
---
How do you determine product value?
You can determine the value of your product from various aspects, depending on how your business operates or what you expect your product to turn into. You can determine it by looking at profit, market position, referral rate, utility, customer perception, and more.
---
How do you measure product growth?
You can measure product growth by looking at user satisfaction, usability, breadth of use, efficiency, percentage of promoters, users, bounce rate, and many more KPIs.
---